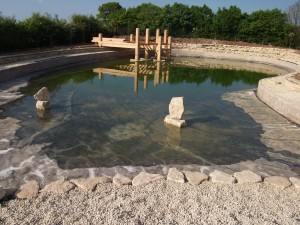 Emergency Drainage in Bath, Bristol, Somerset and the Surrounding Areas
Storm water flooding is a very real problem for property owners, and rising waters can, understandably, easily lead to panic. In the short term, the objective is to keep your property dry. In the long term, it is important that no snap decisions or conclusions are made as to the cause as these can turn into further long term problems.
Don't make guesses when it comes to storm water drainage. Trust the experts, and call The Drainage People.
Don't Get Caught Out with Guesswork – Call 01225 430 628
We can advise on all aspects of storm water drainage. Whether you're a homeowner, or an architect or contractor looking to keep a project safe from flooding in the future, we're here to help.
We don't rely on guesswork. Our drainage engineers will examine every aspect of your problem to enable a design that best protects your home, business or building project.
Storm Drainage Systems Installed and Repaired
The Drainage People should be your first port of call in any storm drainage emergency, as our forward planning will provide you with the best available protection and peace of mind.
We'll plan and install flood water alleviation and attenuation systems to protect you from flooding and high water events. And because our drainage systems are designed with critical levels in mind you will feel more at ease during extreme weather conditions.
Our engineering experts have a huge knowledge of hydrology and environmental law, so we can solve many drainage problems. We hold qualifications that enable us to hold dialogue with the Environment Agency and other water authorities.
Let The Drainage People take your water worries away. Call our team on 01225 430 628 and we'll discuss your requirements.