Wastewater and Sewage Pumping Systems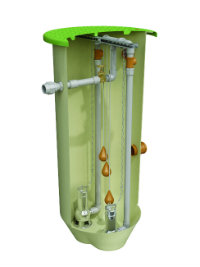 The physical location of your property can be a huge factor in the type of drainage system that you require.
While many properties can make use of gravity-based systems to drain away waste water, certain types of terrain pose difficult challenges for developments. In these circumstances, The Drainage People may recommend a pumping system to remove grey water, waste water or raw sewage from your property, pumping it into higher level soakaways or the local sewer system.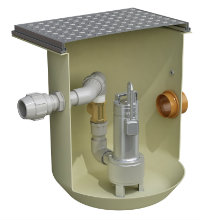 Fully Streetworks and Wessex Water Licensed
As with all of our drainage projects, The Drainage People start by analysing your current location and designing a pumping system that meets your exact requirements. We'll analyse the existing ground conditions, topography, your wastewater flow rate, maintenance access needs and the power supply available. These are some of the many factors that need to be considered.
We'll then liaise with architects and project managers to ensure that our suggested pumping system will integrate fully into your building project, and create a design to meet all of your requirements.
Our service doesn't stop with the installation. Our qualified engineers will also maintain your pumping system. We can also supply standby and replacement pumps for existing systems.
Whether you're a homeowner, constructing a new housing project or commercial development, The Drainage People will help. Contact us to discuss your requirements.