Is the property you are living in or planning on buying at threat of being flooded due to its geographical position? Using sophisticated software and mapping systems our specialist consultant can ascertain the risk and the implications that it brings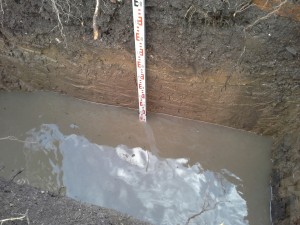 Flood Risk Assessments for New Developments
The National Planning Policy Framework (March 2012) requires planning applications to be accompanied by a Flood Risk Assessment if the development is located within the Extreme Flood Outline, commonly defined as Flood Zone 2 (medium flood risk) or Flood Zone 3 (high flood risk) or if the development site is over 1 ha (typically between 30-50 houses).
The National Planning Policy Framework and parts of the Planning Policy 25 (Technical Guide) for Development and Flood Risk detail what should be included in the Flood Risk Assessment. Crucially a Flood Risk Assessment should only be completed by qualified individuals who are chartered and are full members of recognised institutions such as ICE, CIWEM etc.
We have a fully standardised Flood Risk Assessment format which is proven to be acceptable to both the Local Authorities and the Environment Agency. This looks at the risk of flooding from all sources and not just from tidal or fluvial, the likelihood, the severity, the likely depth of flooding, the duration of flooding and assesses any impact on the emergency services.
To arrange a full assessment of your property, or to discuss your requirements in depth, contact The Drainage People now on 01225 430 628.